Marko Marin joins Werder Bremen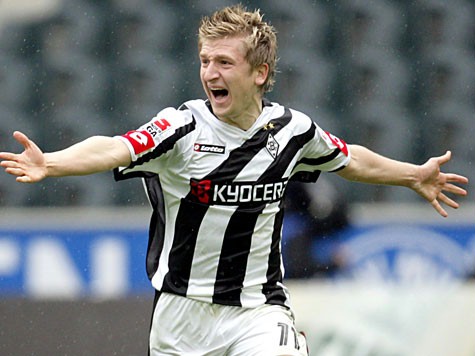 The transfer of German U-21 international Marko Marin from Borussia Moenchengladbach to Werder Bremen has finally been completed.
The 20-year-old midfielder has signed a four-year contract at the Weser Stadion with Gladbach receiving a reported €8.4 million.
Die Welt have reported that Werder will make the official announcement this afternoon. The club and the player have been in agreement for a number of weeks now, but the stumbling block was the transfer fee being demanded by Moenchengladbach.
The Fohlen were at first asking for €12 million, but with the fear that Marin could move for nothing at the end of next season Gladbach's sporting director Max Eberl has settled for €8.4 million.
Marin has now becomes Werder's second most expensive signing in their history and along with Mesut Oezil, he will be seen as the replacement for the departed Diego.
This signing once again proves how highly rated the young German is. We previously featured Marko Marin as a Player of the Day last year before Euro 2008.
[Source: Goal.com]
Only registered users can comment.